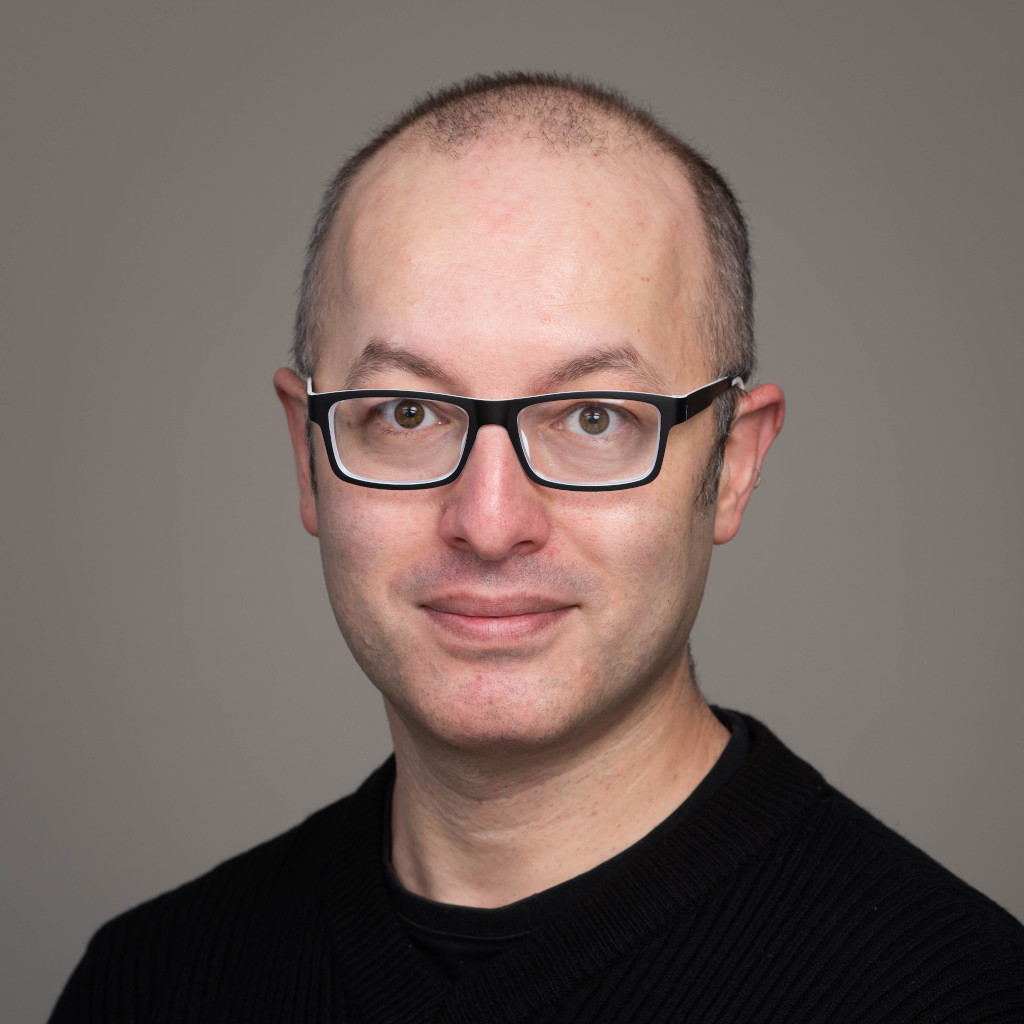 ABOUT
I am a Departmental Lecturer in Machine Learning at the Department of Computer Science and a Lecturer in Computer Science at Jesus College, University of Oxford. I am a member of the Torr Vision Group (TVG) at the Department of Engineering Science and the Oxford Applied and Theoretical Machine Learning Group (OATML). I am also a Research Member of the Common Room at Kellogg College, a research consultant for Microsoft Research Cambridge, and a member of European Lab for Learning and Intelligent Systems (ELLIS).
My work is at the intersection of generative modeling, probabilistic programming, and deep learning, with an interest in applications of machine learning for scientific discovery. I am currently focusing on enabling efficient probabilistic inference in large-scale simulators, implementing code for distributed training and inference at supercomputing scale in collaboration with Lawrence Berkeley Lab. I am also involved in NASA and ESA Frontier Development Lab programs as faculty and member of the AI Technical Committee.
Previously I was a postdoc at Oxford working with Frank Wood on probabilistic programming. Before my work in Oxford, I was a postdoc with Barak Pearlmutter at the Brain and Computation Lab, National University of Ireland Maynooth. In Ireland I specialized in automatic differentiation, also known as "autodiff" or differentiable programming, and I worked on compositionality, higher-order operations, and nesting of forward and reverse differentiation.
I have a PhD in artificial intelligence from Universitat Autònoma de Barcelona, where I was supervised by Ramon Lopez de Mantaras at the Artificial Intelligence Research Institute (IIIA) of the Spanish National Research Council (CSIC), working on analogical and commonsense reasoning, and graph-based evolutionary algorithms. I received my bachelor's degree from Middle East Technical University and a master's degree from Chalmers University of Technology, where I was working on artificial life and computational physics in the Complex Adaptive Systems program.
GROUP
DPhil (PhD) students:
NEWS / ACTIVITY
Jun 2022. I'm giving an invited talk at the Collège de France
Feb 2022. I'm giving an invited talk at the NSF AI Planning Institute for Data Discovery in Physics, Carnegie Mellon University, Pittsburgh, PA, US
Dec 2021. I'm giving an invited talk at the Bayesian Deep Learning workshop, co-organizing the fourth Machine Learning and the Physical Sciences workshop, and we have our paper Domain Invariant Representation Learning with Domain Density Transformations accepted at the Conference on Neural Information Processing Systems (NeurIPS) 2021
Jun 2021. A machine learning model I worked on is launched to space from Cape Canaveral on a SpaceX Falcon 9 rocket! Official news at University of Oxford, Department of Engineering Science and Department of Computer Science
Mar 2021. Two journal papers accepted: "Towards Global Flood Mapping Onboard Low Cost Satellites with Machine Learning" (Scientific Reports), on deploying ML onboard ESA satellites and "Multi-Channel Auto-Calibration for the Atmospheric Imaging Assembly Using Machine Learning" (Astronomy and Astrophysics), on using ML to calibrate NASA Solar Dynamics Observatory instruments
Dec 2020. I'm co-organizing the third Machine Learning and the Physical Sciences workshop, and we have our paper Black-Box Optimization with Local Generative Surrogates accepted at the Conference on Neural Information Processing Systems (NeurIPS) 2020
Oct 2020. Panel member on Probabilistic Programming in the Field: Complex Simulators at PROBPROG 2020, MIT, Cambridge, MA, US
Sep 2020. I'm giving an invited talk at Stanford Linear Accelerator, Menlo Park, CA, US
Aug 2020. I'm in the organizing committee of Lockheed Martin Workshop on Machine Learning For Space Sciences, Committee on Space Research (COSPAR 2020) Scientific Assembly, Sydney, Australia (postponed to Jan 2021)
Jul 2020. I'm giving an invited talk at ML-HEP Summer Scool 2020, EPFL, Lausanne, Switzerland
Jun 2020. I'm giving an invited talk at the Nordic Probabilistic AI School, Trondheim, Norway (postponed to 2021)
Jan 2020. I'm giving an invited talk at the AI & Physics Track, Applied Machine Learning Days, EPFL, Lausanne, Switzerland
Dec 2019. Our paper Efficient Probabilistic Inference in the Quest for Physics Beyond the Standard Model is accepted at the Conference on Neural Information Processing Systems (NeurIPS) 2019, Vancouver, Canada
Dec 2019. I'm co-organizing two workshops, Machine Learning and the Physical Sciences and Program Transformations for Machine Learning at the Conference on Neural Information Processing Systems (NeurIPS) 2019, Vancouver, Canada
Nov 2019. Our paper "etalumis" selected as Best Paper finalist at the Supercomputing Conference (SC19)
Oct 2019. I'm giving an invited talk at the Interpretable Learning in Physical Sciences workshop at the Institute for Pure & Applied Mathematics (IPAM), UCLA, Los Angeles, CA, US
Aug 2019. I'm giving an invited talk at the Hammers & Nails 2019: Machine Learning Meets Astro & Particle Physics workshop at Weizmann Institute of Science, Rehovot, Israel
Jun 2019. I'm mentoring heliophysics challenges at NASA FDL, NASA Ames and SETI Institute; and Earth observation for disaster response challenge at ESA FDL, European Space Agency and University of Oxford
Jun 2019. Selected as a top 5% reviewer for ICML 2019.
May 2019. Papers accepted at the Astronomical Journal, ICML workshops on AI for Social Good and Automated Machine Learning
Apr 2019. I'm giving an invited talk at the Advanced Workshop on Accelerating the Search for Dark Matter with Machine Learning, International Centre for Theoretical Physics, Trieste, Italy
Mar 2019. I'm giving an invited keynote talk at the International Workshop on Advanced Computing and Analysis Techniques in Physics Research, Saas Fee, Switzerland
Feb 2019. I joined Torr Vision Group
Oct 2018. I'm in the program committee of the Languages for Inference workshop at POPL 2019, Lisbon, Portugal
Sep 2018. I'm giving two lectures on automatic differentiation at the University of British Columbia, Vancouver, BC, Canada
Jul 2018. I'm mentoring an astrobiology challenge at the NASA Frontier Development Lab at SETI Institute and NASA Ames, Mountain View, CA, US
Jul 2018. I'm giving an invited talk at NERSC, Lawrence Berkeley National Lab, Berkeley, CA, US
Apr 2018. Our hypergradient descent paper is accepted to the International Conference on Learning Representations (ICLR) 2018, Vancouver, Canada
Feb 2018. I'm in the AI Technical Committee of the NASA Frontier Development Lab and FDL Europe with the European Space Agency
Dec 2017. I'm co-organizing the Deep Learning for Physical Sciences workshop at the Conference on Neural Information Processing Systems (NIPS) 2017, Long Beach, CA, US
Dec 2017. I'm giving an invited talk at the Autodiff Workshop at the Conference on Neural Information Processing Systems (NIPS) 2017, Long Beach, CA, US
Sep 2017. DARPA Data-Driven Discovery of Models (D3M) Meeting, Washington, DC, US
Sep 2017. CSCS-ICS-DADSi Summer School: Accelerating Data Science with HPC, Swiss National Supercomputing Centre, Lugano, Switzerland
Jul 2017. Hammers & Nails - Machine Learning & HEP workshop, Weizmann Institute of Science, Rehovot, Israel
Jul 2017. NASA Frontier Development Lab 2017, SETI Institute & NASA Ames Research Center, Mountain View, CA, US
Apr 2017. International Conference on Artificial Intelligence and Statistics (AISTATS), Fort Lauderdale, FL, US
Jan 2017. DARPA Probabilistic Programming for Advancing Machine Learning (PPAML) PI Meeting, Washington, DC, US
Dec 2016. Conference on Neural Information Processing Systems (NIPS), Barcelona, Spain
Sep 2016. International Conference on Algorithmic Differentiation, Christ Church, Oxford, UK
May 2016. F# Technology Creators Workshop, Microsoft Research Cambridge, Cambridge, UK
Apr 2016. Functional Londoners Meetup, London, UK
Apr 2016. I joined the group of Frank Wood in Oxford
Feb 2016. Alan Turing Institute Probabilistic Programming Workshop, London, UK
Sep 2015. Gaussian Process Summer School 2015, University of Sheffield, Sheffield, UK
Aug 2015. Deep Learning Summer School 2015, Université de Montréal, Montreal, Canada
Jul 2015. ICML Workshop on Machine Learning Open Source Software (MLOSS), Lille, France
Jun 2015. MRI/fMRI Theory & Practical Course, Trinity College Institute of Neuroscience, Dublin, Ireland
Jun 2014. ICML 2014 Workshop on Automatic Machine Learning, Beijing, China
CONNECTIONS